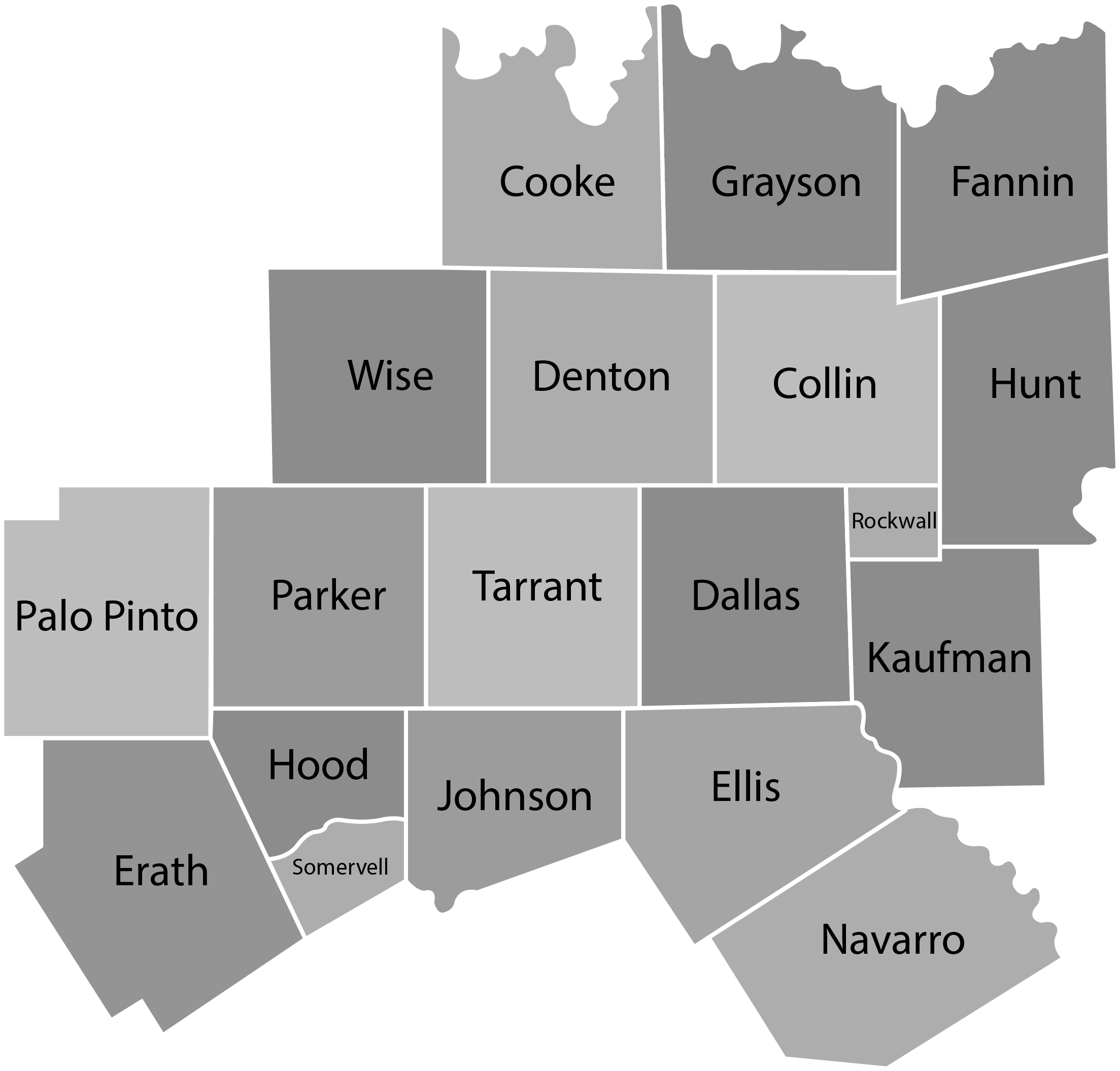 Region 3
PRC3 is housed at Recovery Resource Council in Dallas and serves the following 19 North Texas counties: Collin, Cooke, Dallas, Denton, Ellis, Erath, Fannin, Grayson, Hood, Hunt, Johnson, Kaufman, Navarro, Palo Pinto, Parker, Rockwall, Somervell, Tarrant and Wise.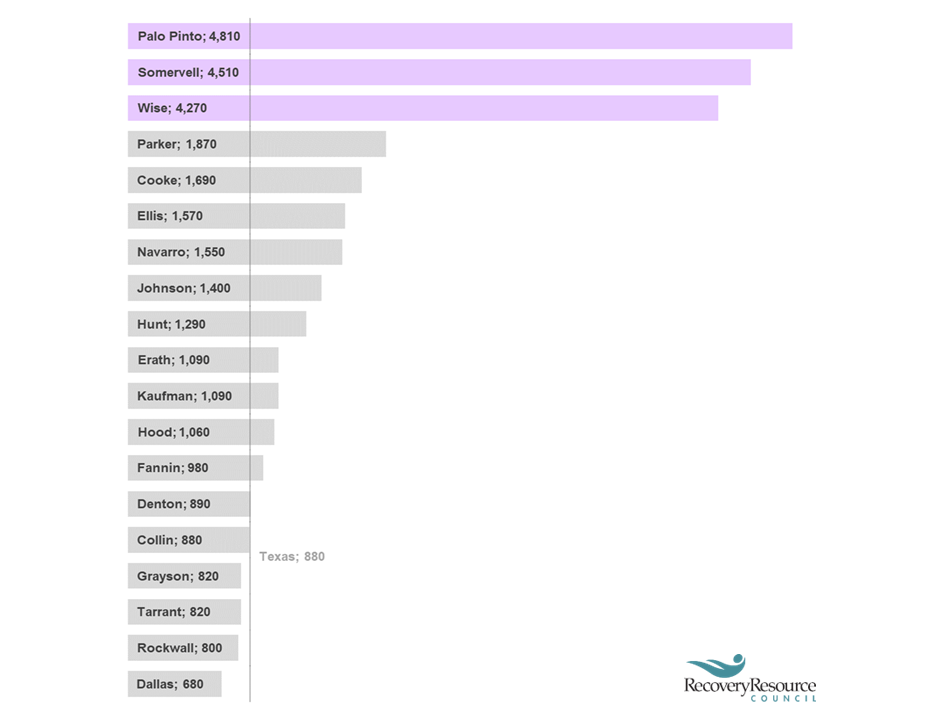 Did You Know?
In 2019, fourteen counties in Region 3 had a higher ratio than Texas of their population to mental health providers within their county.
(County Health Rankings and Roadmaps)
This graph shows the accessibility of mental health providers to the general population.
The higher the number, the less mental health providers available for the given county.
For example, for every 1 mental health provider in Palo Pinto County, there are 4,810 people.
About The Prevention Resource Center
Our goal is to identify local community and county resources and create a data repository that facilitates the development of an annual Regional Needs Assessment. We also promote the middle school, high school, and college surveys conducted by the Texas A&M Public Policy Research Institute.
Our Services Include:
Collecting and Disseminating Data
Identifying Regional Training Needs
Organizing and Hosting Prevention Trainings
Promoting the Texas School Survey
Conducting Retailer Tobacco Compliance Checks- For more information, visit www.texastobaccolaw.org